Underwater City: Bangkok flooded, traffic paralyzed, cars given out on us
Following last night's downpour, several areas in Bangkok were flooded this morning, leading to paralyzed traffic and lots of frustrated people in rush hour.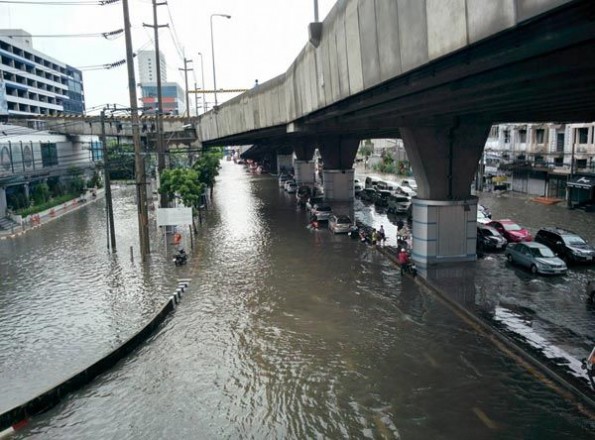 The Department of Drainage and Sewage reported that the most flooded area this morning was Ratchada Road. The water level rose as high as 30-40 centimeters at 1:40am, worsening the traffic on the already crowded route.
At least two cars gave out and broke down in the flood water in front of the court building.
Other affected areas included Pattanakarn (30 centimeters) while Asoke-Din Daeng, Phahonyothin, Ngamwongwan, Din Daeng, Lat Phrao and Sri Ayutthaya were tied at 15-20 centimeters of water level.
Meanwhile, Sukhumvit Road near Bearing BTS station reportedly had a small flood (5-10 centimeters).
Governor Sukhumbhand Paripatra visited Ratchada this morning. As of now, the road remains flooded.
We assume the governor continues to monitor the flood closely on the 75-inch television in his office.
Source: http://bangkok.coconuts.co/2016/06/21/underwater-city-bangkok-flooded-traffic-paralyzed-cars-given-out-us-photos